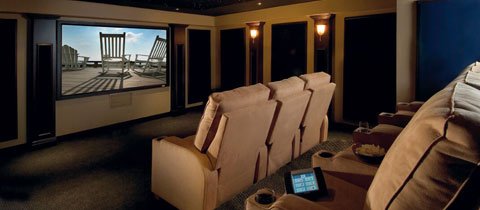 Home Theatre Acoustics, Home Cinema & Theater Acoustics & Sound Proofing, Studio And Home Theatre, Home Theatre Setup Cost in India
Envirotech Systems Limited is a renowned manufacturer and supplier of Home Theatre Acoustics dedicated to elevating your home entertainment experience. We understand the importance of superior audio quality in creating an immersive and captivating environment. With our state-of-the-art products, we optimize sound performance, transforming your living space into a private cinema.
At Envirotech Systems Limited, we take pride in our commitment to delivering exceptional sound quality and engineering excellence. Our team of skilled professionals possesses extensive expertise in acoustic design and technology, allowing us to create products that enhance the audio experience in your home theatre system.
We recognize that every home theatre space is unique, presenting its own set of acoustic challenges. To address this, Envirotech Systems Limited offers customized solutions tailored to your specific requirements. Whether you have a dedicated room or are incorporating a home theatre into an existing living area, our team works closely with you to understand your vision and create an acoustic solution that maximizes sound performance while complementing your interior aesthetics.
Our comprehensive product range includes:
Acoustic Panels: These panels effectively control sound reflections, reduce echo, and enhance sound clarity in your Home Theatre space. We offer a variety of sizes, shapes, and finishes to seamlessly blend with your decor.
Bass Traps: Designed to address low-frequency sound waves, our bass traps efficiently reduce bass buildup and resonance, resulting in a balanced and accurate sound reproduction.
Diffusers: Our diffusers play a crucial role in creating a natural and spacious sound environment. By scattering sound waves, they prevent clustering in specific areas, providing a more immersive audio experience.
Soundproofing Solutions: To minimize sound leakage and create a more isolated environment, our soundproofing solutions offer effective noise control. From specialized wall and ceiling materials to door seals, we provide a range of options to suit your needs.
Envirotech Systems Limited, we prioritize quality and durability. Our Home Theatre Acoustics are constructed using premium materials and undergo rigorous testing to meet the highest standards. With our products, you can expect a long-lasting performance that enhances your home theatre experience for years to come.
Elevate your Home Theatre experience with Envirotech Systems Limited. Contact us today to discuss your project and discover how our home theatre acoustics can transform your space into an immersive audio haven.