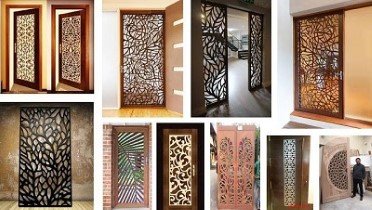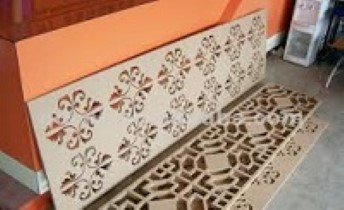 CNC - Router
Recently, Envirotech Systems Welcomed the newest member in the family - A computer numerical control (CNC) router, which is a computer-controlled cutting machine which typically mounts a hand-held router as a spindle which is used for cutting various materials, such as wood, composites, aluminum, steel, plastics, glass, and foams.
The CNC router uses is similar in concept to a CNC milling machine. Instead of routing by hand, tool paths are controlled via computer numerical control.
Envirotech Systems is now capable to use the CNC router to produce items such as door carvings, interior and exterior decorations, wood panels, sign boards, wooden frames, moldings, Grooved Wooden Slats, Multi dimension perforations, Designer grooved planks etc. With the help of this latest addition, Envirotech will ensure part repeatability and sufficiently efficient output for production, or allow one-off designs to be made.
Envirotech Systems is capable of using CAM software which in turn makes the CAD drawing/design into machine G-codes. Thus delivering accurate designs in no time !
Envirotech Systems is now capable of using tools that carves/etches objects or images into the face of a piece of wood. The processed of engineering prototyping, product development, art, and production works.