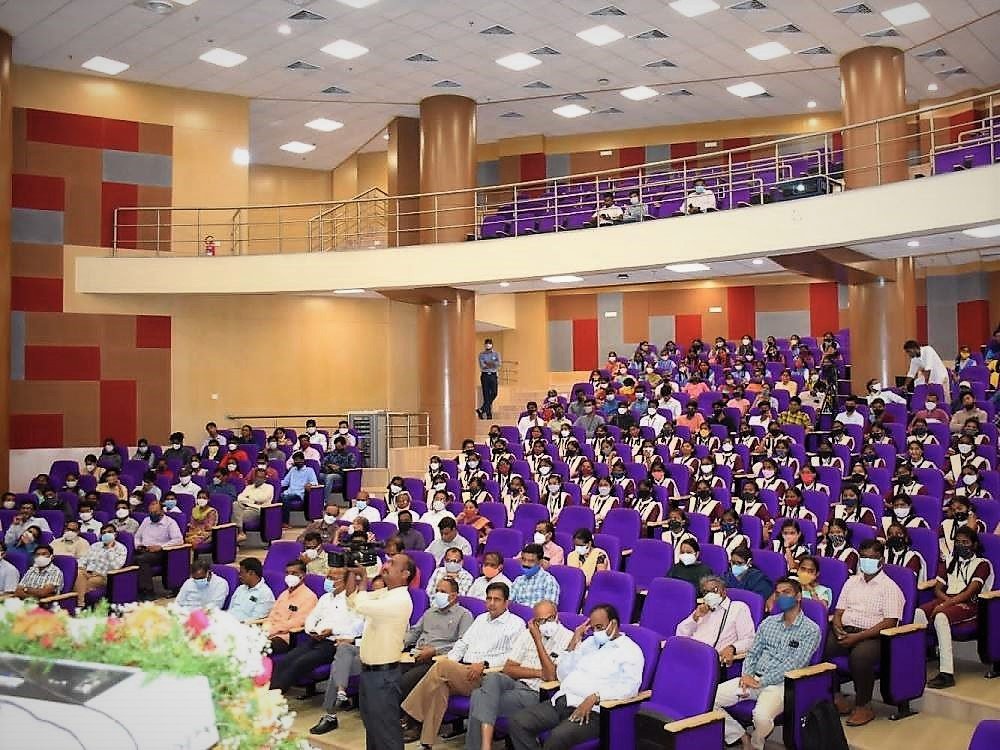 Auditorium Acoustic Treatment
Auditorium Acoustic Treatment are rooms for gatherings, conferences, presentations, and other events. Auditoriums are typically found in schools, churches, or government buildings. Auditoriums need to be equipped with premium sound quality to deliver crisp tones and clear sound to every member of the seated audience. This is a product description for a premium speaker. Most Auditorium Acoustic Treatment are built with non-parallel sets of perimeter walls, with angled ceilings and floors that will combine to scatter sound wave reflections evenly throughout the space.
The sound should be evenly distributed throughout the hall. Clarion Technologies' Acoustic Advantage Acoustic Absorption System is a line of Auditorium Acoustic Treatment that have been scientifically engineered to solve the problem of poor room acoustics. However, poorly designed or acoustically untreated spaces result in unpleasantly long reverb or echoes that interfere with speech intelligibility and musical clarity. Auditoriums Acoustics are constructed to house large numbers of people, so proper acoustics are critical to their function. Regardless of where a person is seated, they expect to clearly hear the performance or speaker.
This product is made to help improve the sound quality of your space. It helps absorb and remove sound, so you can hear what is being said and be more relaxed. It can be installed in a variety of places, including classrooms, churches, theaters, and public areas.
Auditorium Design & Consultancy
We offer proper analysis and share recommendations with the proper auditorium technical systems design. With the right implementation of strategies and constructive plans, we help in leading the proper plan. Each of our auditorium acoustic treatments or Soundproofing in the Auditorium is carried out with the proper use of technology and an improved amount of predictive modeling. For all kinds of technical aspects and treatments, our industry-specific products ensure you a better quality of exposure in the industry.
Characteristics of a good Auditorium
The initial sound should be of adequate intensity.
The sound should be evenly distributed throughout the hall.
The successive nodes should be clear & distinct.
Noise has to be taken care of.
The size & the shape of the ball has also to be taken care of.