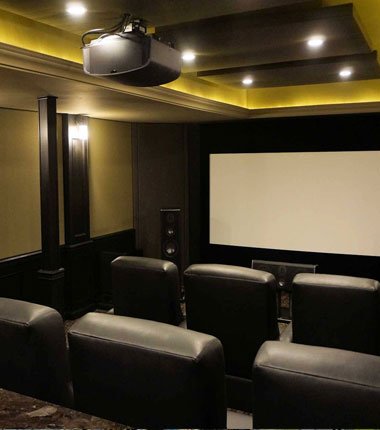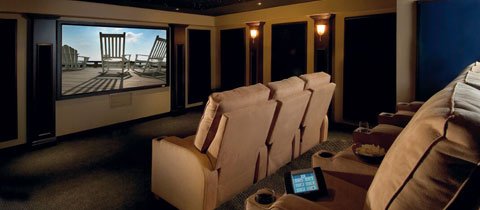 Home Theatre
A high-end home theatre must justify the investments in dedicated space, expensive gear, furnishings and the integration to put it all together. A home theatre is a labour of love to entertain and relax the owner and their family, friends. Acoustics is a very important link in the chain. As George Lucas, the Star Wars ideator, famously said 'Sound is half the picture' which is saying a lot and he should know!
Design Highlights
Home theatres are usually a dedicated space inside a villa or penthouse and hence need to be floated or built room within a room for noise | vibration isolation.
Fortunately, Anutone offers a single-source capability of supplying it all. Resilient mounts like Spring and Sway with MatBSB and Tufbloc skins on Studd | Strut metal framing. Once the primary ceiling, panelling, flooring is done the secondary surface finish for sound absorption comes in.
Acoustic Advantages
Enhance the movie experience like a multiplex with acoustics that precisely matches the 3D immersive audio. Delight your family and guests with goosebump performance.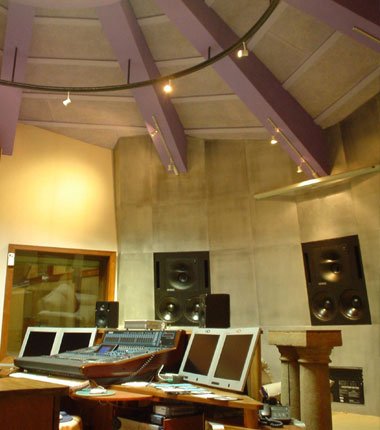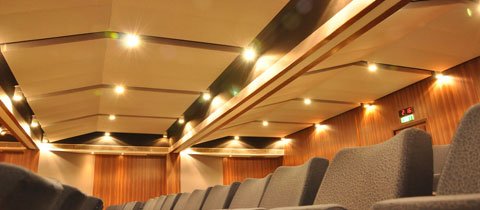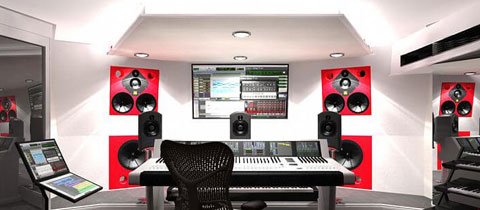 Studio
A studio no longer means just a pair of rooms for audio performance and monitoring. A modern studio complex consists of a labyrinth of spaces from recording to post-production that cater to cinema, television, audio (music) and social media content.
Added complexity is vast strides made by digital audio especially immersive audio which goes beyond surround sound in offering a genuine 3D sound experience with height channels added – 5.1 is today 9.1 or even 11.1!
Anutone's straddles the acoustics value-chain from recording of audio in studios to its playback in cinemas and home theatres. Anutone products feature in the top studios, cinemas and home theatres! We know the mind of the engineer and the heart of the listener. And their ears of course!
Acoustic Advantages
Each performance, whether instrumental and|or vocals, is recorded with the highest fidelity
Every frequency, every peak of digital 3D audio is captured
The ability to record sync sound reduces dependency on dubbing
Envirotech studies every aspect of a studio and digital audio to offer product solutions.